Maxclinic Cirmage lifting Stick 23g + Free Sample !!
SKU:

BOK2851

UPC:

8809339065634

Weight:

4.00 Ounces

Shipping:

Calculated at Checkout
Maxclinic Cirmage lifting Stick 23g

*US seller 2-5 days Free delivery*

DESCRIPTION
Formulated with 17 types of peptides, 4 types of collagen and niacinamide, this lifting stick instantly firms up your skin

and improves wrinkles for a youthful look. The 3 different curved edges of the stick help to massage and promote blood

circulation and detoxification.

-Contains collagen and peptide properties, leaving skin luminous and supple
-Gua Sha meridian massage effect and skin's blood circulation- enhancing effect
-Each application with a gently pressing touch helps smooth out the appearance of swollen skin
-Contains oil properties rich in nutrients, and helps with hydration and nutrient treatment


-With vitamin properties, skin looks cleaner and brighter
INGREDIENTS
HOW TO USE
After refining skin, fix the stick's cuved line onto, For more effective
results, apply both narrow side onto neck, jaw, cheek areas, and wide side
onto eye, forehead areas,

Roll the bottom less than 1cm for use
because of the stick formula's characteristic.
1.GUA SHA Narrow Side: neck/jaw line/cheeks
2. FOR ACUPRESSURE THERAPY: nose tip/temples/lymph area behind ears
3. GUA SHA Wide Side: neck, jaw line, cheeks (For high pressure)
4. GUA SHA another Narrow Side: eye area
What a wonderful Cirmage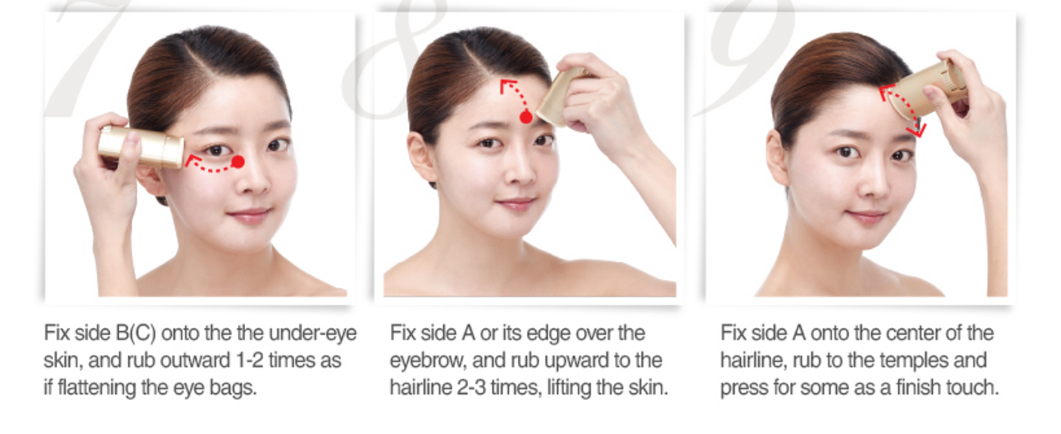 Seller Info