Dr.Jart+ BB Beauty Balm 5 kinds + Free Sample !!
SKU:

BOK1635

Weight:

6.00 Ounces

Shipping:

Calculated at Checkout
Dr.Jart+ Nourishing BB Beauty Balm SPF25, PA++ 40g

*US seller 2-5 days Free delivery*

DESCRIPTION

There are 5 kinds of Dr. Jart BB Cream. Select among them according to your needs.


1) Dr. Jart+ Nourishing black Label BB(Blemish Balm) 40ml SPF25 PA++ (Black Case)

Concerns with large pores, sebum, unevenness. With the ingredients of Spearmint Extract: Improves Elasticity. Charcoal: Tightens & Purifies. Arginine: Purifies Pore. The black sheet mask as completely black color thanks to the powerful ingredient Charcoal controls sebum and cares skin clearly without irritation.

2) Dr. Jart+ Nourishing black Label BB(Blemish Balm) 50ml SPF50, PA++++(white Case)
Brightens skin tone for a radiant complexion. Infused with naturally-derived oil and Centella Asiatica to protect your skin.In soft beige tone.

3) Dr. Jart+ Rejuvenating Silver label BB(Blemish Balm) 40ml SPF35 PA++ (Silver Case)

Anti-darkening beauty balm with a soft and smooth finish and the perfect coverage for flawless skin. It is a hypoallergenic formula that does not contain any paraben, formaldehyde, tar pigments or
dioxane and does not irritate skin.
4) Dr. Jart+ Rejuvenating Silver label BB(Blemish Balm) 50ml SPF35 PA++(white Case)

This Silver Label everyday beauty balm brightens and evens skin tone while leaving a luxurious matte finish that conceals scars and blemishes seamlessly. Like all Dr. Jart products, it's been thoroughly tested and dermatologically approved for all skin types, even the most hypersensitive.

5) Dr. Jart+ Dis-A-Pore Pore Label Beauty Balm 50ml SPF30 PA++(white Case)
Gives big pore silky cover and blur effect.
Absorbs oily sebum with primer like non sticky soft cover.
Weeks of clinical trials have completed an acne skin fit test.
Safe formula + irritation test+ sensitive skin use test + pimple skin use test completed .
[Watch the Review]

INGREDIENTS

Disclaimer) Product ingredients and description can be changed after we updated. Please read labels, warnings and
directions in the product before use. Do not rely solely on the information provided by us

HOW TO USE
After toner and moisturizer, apply BB Beauty Balm to improve skin tone and texture.
Layer for additional coverage. May be used as the last step in your beauty regimen
or on its own to instantly beautify your complexion.
What a wonderful Dr.Jart+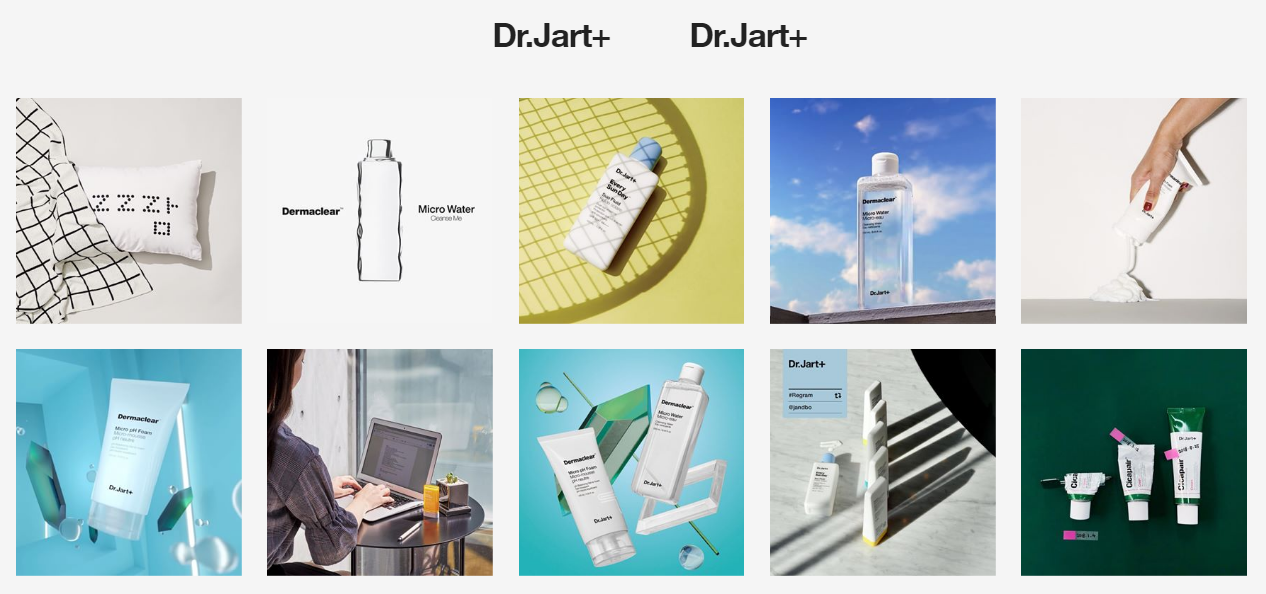 Seller Info