Benton Tea Tree Mist 80ml + FREE SAMPLE !!
SKU:

BOK0224

UPC:

8809566990044

Availability:

usually ships in a business day

Weight:

7.00 Ounces

Shipping:

Calculated at Checkout
Benton Tea Tree Mist 80ml + FREE SAMPLE !!

*US seller 2-5 days Free delivery*

DESCRIPTION
Benton Tea Tree Mist contains Tea Tree Leaf Water, Hyaluronic Acid, and various botanical extracts to
provide instant hydration while leaving skin refreshed and clear.
Mild and soothing for sensitive & dry skin Convenient to carry on a plane Rehydrating without dryness after use
Fine and even spray
Mildly acidic pH Mildly acidic pH where the skin feels comfortable.
Mildly acidic pH is similar to the pH level of healthy skin.

Honest TT Mist with mild and healthy ingredients is renewed!
Same Formula! Larger Volume! Better Spray!
Honest TT Mist is back as Benton Tea Tree Mist!
With the hygienic pump container which is hard to disassemble, No worries of fast oxidization!
As a gas-free product, No worries of skin irritation!
The evenly spraying nozzle allows fresh and fine mist onto the skin.

INGREDIENTS






HOW TO USE


Spray whenever skin feels dry or irritated. Gently pat until absorbed.
Tip 1: You can even spray to areas of the body that need soothing or hydration.
Tip 2: After cleansing the cace and before skin dries, Benton Tea Tree Mist can be used as a hydrating skin toner.
What a wonderful BENTON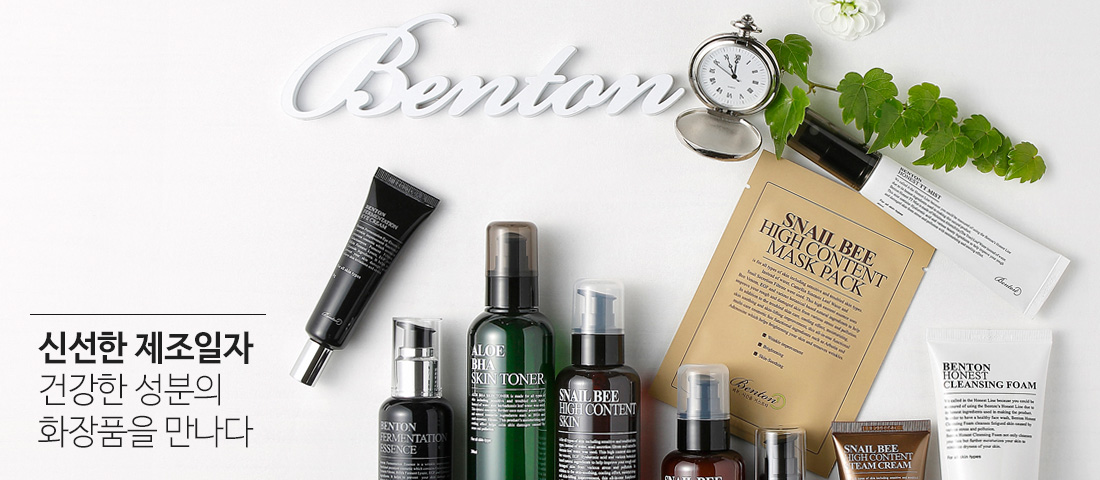 | | |
| --- | --- |
| Greetings from Benton Cosmetic. The name and definition of Bentontook its motives from the movie " The curious case of Benjamin button" In the movie , Benjamin is born as an old man and he becomes younger and younger as time goes by and ultimately dies as a new born baby.We deeply appreciated your keen interest in Benton. The only way to repay your faith is for us to make trust worthy products. We will do our utmost in fulfilling your faith in us. We want to wish you a healthy and happy life. | |
Seller Info